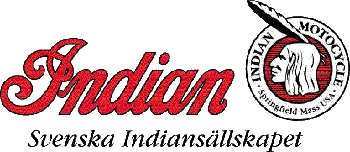 Swedish Indian Society
Welcome to the "Swedish Indian Association". This Association for
Indian motorcykles was founded in 1991. Our aim is to establish
contacts between owers of Indian motorcykles as well as to help
you with your search after spare parts, usefull information and
literature.
We wellcome everybody. Owners of an Indian motorcykle as well as
those with a burning interest in these wonderful motorcykles.